Posted by... lana on Sep 30, 2015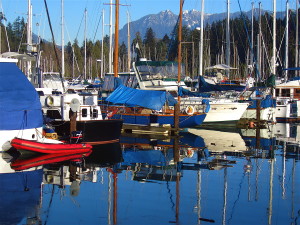 Guest Blog By Catharine Grant, SeaChoice Member from the Ecology Action Centre
The Marine Stewardship Council (MSC) is the largest fisheries eco-certification in the world. MSC's goal is to promote sustainable fishing practices around the world and to encourage continuous improvement within certified fisheries. MSC has had great success in Canada: more than 80 per cent of Canadian fisheries (by weight) are now MSC certified.
Because of MSC's influence on our fisheries, and its increasingly wide recognition in the marketplace, SeaChoice will be dedicating resources toward engagement with fisheries that are currently MSC certified or in the MSC assessment process. While MSC has brought about improvements in some fisheries, we believe that it can do more to encourage better practices particularly related to bycatch mitigation and ecosystem/habitat protection.
Because our member organizations have in-depth knowledge of fisheries science, as well as Canadian fisheries policy, SeaChoice is well placed to provide expert input into MSC assessments. We will also monitor fisheries that are already certified to ensure that requirements for improvement (through certification conditions and annual milestones) are met.
To date this year, SeaChoice has submitted comments on MSC assessments for Atlantic halibut, Atlantic herring, 3Ps cod, northwest Atlantic swordfish, northern shrimp and 3LN redfish, as well as met with MSC assessment teams to discuss a wide range of issues related to fisheries sustainability. We have also had ongoing dialogue with MSC staff about how to bring about improvements within the system. We believe that by engaging in MSC processes, and securing good outcomes in certified fisheries, we can help grow Canada's supply of sustainable seafood.