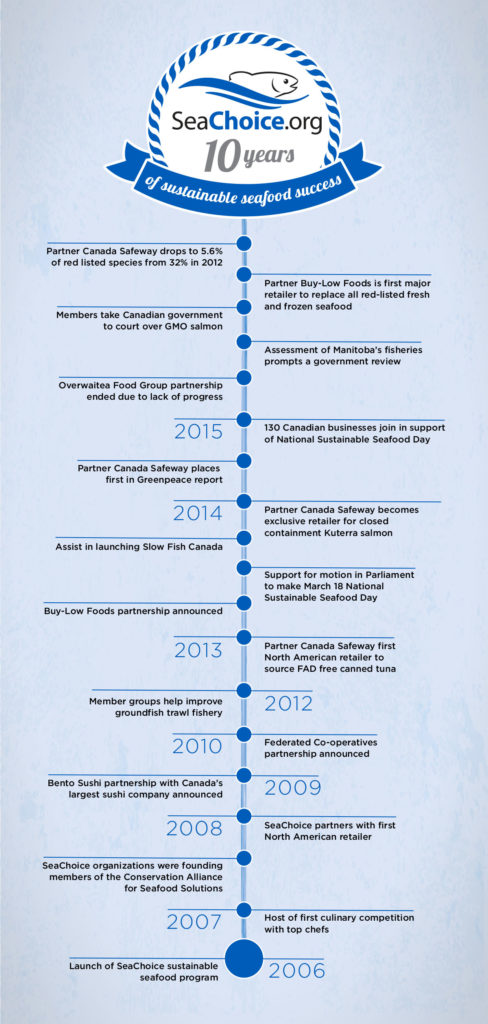 For ten years, SeaChoice staff and member organizations have worked with Canadians to make better seafood decisions in support of healthier oceans. From our efforts with businesses, fishers, producers, suppliers, chefs and everyday seafood lovers, SeaChoice has helped to shift the seafood supply towards more sustainable procurement in Canada.
Our business team has worked with major grocer partners across the country to replace red-listed "Avoid" seafood with sustainable solutions. Partners Big Carrot and Buy-Low Foods have successfully achieved their sustainable seafood commitments by replacing all red-listed seafood and partner Canada Safeway just recently announced achieving 97% of their seafood commitment with concrete next steps to replacing the remaining product required in achieving their goal.
On behalf of our team at SeaChoice, we thank you for your ongoing support over the years and for helping to make responsible seafood choices. We look forward to our continued work in support of healthier oceans!