Posted by lana on Oct 16, 2014
By Lana Gunnlaugson, National SeaChoice Manager
Earlier this month, SeaChoice attended the "From Farms to Forks" annual harvest kitchen party hosted by Growing Chefs. The evening was held at the Pacific Institute of Culinary Arts in Vancouver, which offered a fun and interactive venue for this fundraising celebration.
And although much of the focus for Growing Chefs is working with children in classrooms to grow a passion for healthy and sustainable food, there was also much care in choosing local and ocean-friendly seafood too. From farmed local oysters on the half shell, BC Albacore tuna poke and wild BC confit salmon, the seafood was a highlight for many on the evening's menu.
Chefs hosted nine unique mouth-watering tasting stations in their own kitchens representing local restaurants such as The Acorn, Provence and Fable. Guests moved from kitchen to kitchen with just a fork in hand to enjoy the tastings paired with local BC wines and beer. It's not every day you get to walk into the chef's kitchen to watch them prepare your dish AND enjoy their creation, while asking them tasting questions about their menu and local ingredients.
Overall Growing Chefs had a successful night, reaching their fundraising goal of $20,000, which will allow them to support their 2015 Classroom Gardening and Cooking Program where they hope to provide more than 900 students hands-o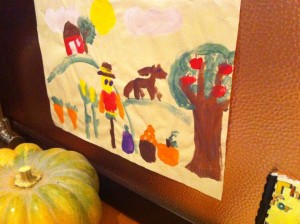 n education about food security, food literacy, and healthy eating. With any hope, SeaChoice will have the opportunity to work with Growing Chefs in the future to help educate our youth about growing seafood sustainably too with innovative aquaculture solutions.