Choosing sustainable seafood
Thank you for wanting to make the best seafood choices for the oceans. The health of our oceans depends on all our actions…including choosing sustainable seafood.
Since our founding in 2006, SeaChoice has provided advice on seafood purchasing based on environmental sustainability, which is communicated as Red (Avoid), Yellow (Some Concerns), and Green (Best Choice).
But after more than 10 years of leading Canadian retailers and consumers to take an active role in supporting sustainable fisheries and aquaculture by making informed seafood choices, SeaChoice is transforming its program to increase sustainability throughout the entire seafood supply chain – from water to table.
SeaChoice will no longer be ranking seafood or have a presence in retail stores, but will focus our efforts on improving seafood labelling regulations, eco-certification standards, fisheries and aquaculture management and making seafood sustainability transparent throughout the supply chain. .
Although we won't be ranking seafood – Canadians still have several options for making sustainable seafood decisions.
Rankings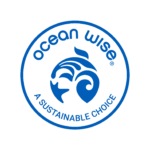 Ocean Wise Seafood Program (Canada)
Ocean Wise seafood recommendations are generated from assessments using the Monterey Bay Aquarium's Seafood Watch (SFW) program methodology – however Ocean Wise's classification system is based on two categories: sustainable (Ocean Wise) or unsustainable (Not Recommended), as opposed to the three-tiered system of SFW (see below).
SeaChoice applauds the high bar set by the Ocean Wise seafood program. If you see the Ocean Wise symbol next to a seafood item, you know that option is the best choice for the health of our oceans.
Seafood Watch (USA)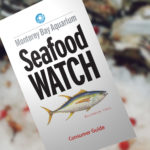 The Monterey Bay Aquarium's Seafood Watch program undertakes science-based seafood assessments, provides informative resources for consumers, and supports businesses through collaborative partnerships. Their recommendations help you choose seafood that's fished or farmed in ways that have less impact on the environment.
Seafood Watch uses a three-tiered traffic light system of Red (Avoid), Yellow (Good Alternative), and Green (Best Choice). The Seafood Watch standards consist of guiding principles, science-based criteria and a robust scoring methodology.
Certifications
The Marine Stewardship Council (MSC) is the most prominent wild fisheries eco-label in the world. Over 60% of Canadian fisheries landings by volume and ~ 80% by value are MSC certified as of 2017. SeaChoice and its member organizations have been a stakeholder in 74% of Canadian certification processes and while we generally support MSC assessments, we maintain that some MSC certified fisheries are unsustainable and should be avoided (e.g. North Atlantic Pelagic Long Lined Swordfish, Scotian Shelf Herring, the recently suspended 3Ps Cod fishery as examples).
The Aquaculture Stewardship Council (ASC) is an eco-label for farmed seafood. In Canada, ASC labelled farmed salmon is becoming increasingly common. SeaChoice recommends caution when purchasing ASC-labelled farmed salmon.
SeaChoice has been, and will continue to be, an engaged stakeholder in MSC and ASC priority certification assessments and processes related to Standard review and consultation. SeaChoice is finalizing a review of the impact of MSC and ASC certification on seafood sustainability in Canada to be released in September 2017.
Seafood Watch's benchmarking of certifications
Starting in 2012, an equivalency study was conducted by Seafood Watch. It identified which standards meet, at a minimum, a yellow or "Good Alternatives" ranking. While Seafood Watch has benchmarked most MSC wild caught species and several ASC certified species, SeaChoice does not agree with them all, most recently objecting to Seafood Watch benchmarking of the ASC Salmon Standard as a "Good Alternative". See here for more information.
Fish Choice
FishChoice.com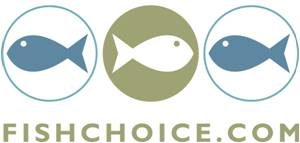 helps you out by bringing all the ranking and certification schemes into one place. FishChoice. com is a sustainable seafood platform that enables businesses to address sustainable seafood on their own. FishChoice.com aggregates sustainability ratings and certifications from the leading global sustainable seafood organizations and in turn, applies this information to several resources, including a seafood product search, a supplier directory, seafood buying guides, and a seafood assessment tool.
Businesses are encouraged to register for a free account to get access to the My FishChoice version of the platform that enables members to track content and assess the sustainability of their seafood.