About Us
SeaChoice: Healthy Choices, Healthy Oceans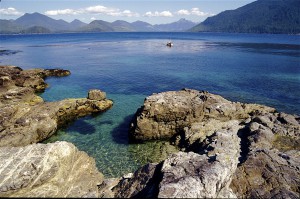 SeaChoice is about solutions for healthy oceans. Launched in 2006, SeaChoice was created to provide informative resources on seafood sustainability at various levels of the seafood supply chain – from harvesters to consumers.
After achieving significant progress in the retail landscape between 2006 and 2016, with many of our retail partners reaching their sustainable seafood commitments, SeaChoice is setting a new and ambitious goal of increasing sustainability throughout the entire seafood supply chain – from water to table.
In the shift away from holding direct retail partnerships, SeaChoice is taking several paths to continue improving the sustainability of seafood available in Canada. Moving forward, SeaChoice will be directing more effort and resources into:
Transparency and traceability, seeking improvements in seafood labelling regulations.
Verifying seafood labelling through DNA testing in Canadian markets.
Using market leverage to improve some of the least sustainable fisheries and aquaculture production.
Providing retailers the tools and incentives necessary to improve their sustainable seafood commitments and create their own policies in-house.
You can learn more about our program transition here and find the press release here.
The SeaChoice program is operated by the David Suzuki Foundation, Ecology Action Centre, and Living Oceans Society. Our work is funded primarily by the David and Lucile Packard Foundation.
SeaChoice continues to work as a member organization of the Conservation Alliance for Seafood Solutions and work with consumers, retailers, suppliers, government and producers to accomplish its objectives.