SeaChoice News
Recent News: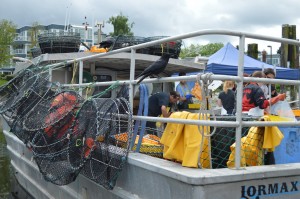 Salmon grown in land-based tanks comes to market – May 15, 2014
Fisheries in Troubled Waters -April 8, 2014
Food Matters – Safeway, McDonald's Go Sustainable Seafood! – January 31, 2013
Sustainable Seafood Program Launched by Canada Safeway – January 25, 2013
How much sushi is safe to eat? – June 13, 2012
New organic seafood standard muddles the water – May15, 2012
Sorting seafood at Co-op grocery stores – May 4, 2012
BC spot prawns season: spot the suitable wines
Sask Co-ops reeling in eco-friendly catch
SeaChoice for Co-ops customers
FCL reels in eco-friendly catch
Trawling for Fish? Don't mind if you do.
Chedabucto Bay trap caught shrimp recognized for sustainability and quality
Greenpeace Survey: More Canadian companies sourcing canned tuna responsibly
Is fish farming harming our oceans?
SeaChoice removes Pacific herring from its consumber website
Safeway to source only sustainable, traceable seafood by 2015
Overwaitea Food Group Stores Roll out Sustainable Sushi Options