Overwaitea Food Group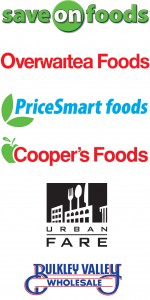 As warnings about global seafood supply started to emerge, the Overwaitea Food Group began to investigate how we may able to contribute to solutions.  Using the best science we could find, the Overwaitea Food Group decided to partner with SeaChoice in June 2009.
Since our partnership was formed we have achieved several milestones on our journey to offer ocean friendly seafood options to Western Canadian families.  The implementation of a robust sustainable seafood policy, distribution of over 400,000 SeaChoice wallet guides, and becoming the first Canadian retailer to offer a land raised salmon underlines our ongoing commitment to healthier oceans.
While there is still work to be done, we are working closely with the SeaChoice team to make continual improvements to ensure the long term sustainability seafood options available in our stores.
More news from Overwaitea: