Become A Partner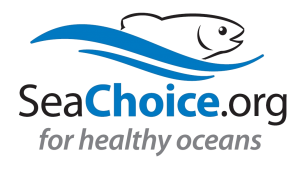 Join SeaChoice
In recent years, 'sustainable' has become a buzzword within the seafood industry.  Fish-loving consumers have become increasingly aware of their impact on the oceans and have begun to take action.  As a result, responsible businesses are beginning to take a closer look at their seafood offerings and are starting to identify ocean-friendly options that could be made available to their customers.
Where do I start?
SeaChoice can help by working with your business to maximize the successes and overcome the obstacles.  Incorporating sustainability into your business's seafood purchasing begins with the decision to make a shift from current practices. From there, SeaChoice can engage in a dialogue to generate options that best fit your needs and  move your seafood sales toward more sustainable choices.  We know that each company's path forward is going to be different. SeaChoice can help determine what first steps make the most sense for your business.
As your commitment to seafood sustainability progresses, SeaChoice can help you to pursue opportunities for developing educational and promotional materials that highlight your sustainable seafood products as well as your company's efforts to support environmentally responsible fisheries and aquaculture practices.
To learn more about how SeaChoice can help your business succeed with sustainable seafood, contact us today by emailing marketanalyst (at) seachoice.org. In the meantime, be inspired by some of our current business partners!