Get Involved
Take action with SeaChoice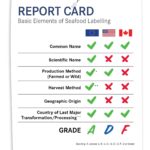 Support improved seafood labelling regulations in Canada:

Canada's seafood labelling regulations are insufficient. Businesses and consumers deserve to know more about the fish they buy.
Head to labelmyseafood.ca to sign up to our email list to follow our progress and to learn more about seafood fraud and mislabelling in Canada.
And stay tuned for future opportunities to become involved with our citizen science DNA seafood testing and labelling investigation.
Choose sustainable seafood:

All Canadians have a role to play in supporting healthy oceans by choosing sustainable seafood. Whether you are a consumer making seafood decisions for your family, a chef choosing ingredients for your restaurant or a retailer providing seafood for your community, we all have the power to influence real change on the water.
The next time you're at the grocery store buying seafood, be sure to ask: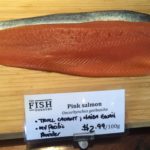 What species is this?
Is it wild or farmed?
Where is it from?
How was it caught, or farmed?
Then reference a sustainable seafood ranking or certification program to find out whether or not it's a sustainable choice.
Looking for inspiration? You can find some delicious and sustainable seafood recipes here.
Supply sustainable seafood:
We believe that businesses play an important role in supporting healthy oceans. Businesses at all levels of the seafood industry have an opportunity to take leadership by supplying their customers with ocean-friendly seafood choices.
Follow SeaChoice on social media:
Follow us on social media to stay up to date with our efforts, and for the latest news around sustainable seafood, fisheries and aquaculture in Canada.