Steering Committee
The SeaChoice Steering Committee members are: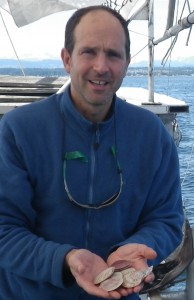 Scott Wallace (David Suzuki Foundation)

As long as I can remember I have always loved the animals and ecosystems associated with water. It was my experience as a fisheries observer on a small gillnet fleet in the Bay of Fundy in the early 1990s that confirmed my suspicions that there was something terribly wrong with how we went about harvesting from the oceans. This lead to a doctoral degree and to the type of work I presently do.
My favourite green-listed seafood is the Pacific sardine. The fishery has little bycatch, conservative catch quotas, and from a budgetary point of view, is inexpensive. Other characteristics included being healthy for you and a low carbon footprint.
My work at SeaChoice as the science coordinator ensures that the appropriate science is being used in our assessments of various fisheries. By informing consumers and retail partners of sustainable seafood preferences we hope to put an end to unsustainable fishing practices.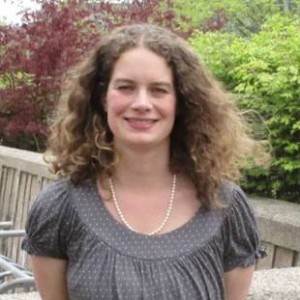 Susanna Fuller (Ecology Action Centre)
Growing up in Cape Breton and spending a lot of time on the water and in the ocean has made me appreciate the pure luxury of being able to eat food that is produced from the natural ecosystem. I have to say that a fresh oyster, plucked from the sediments of the Bras D'or Lakes, cannot be beat for taste and experience.
Engaging in SeaChoice has enabled me to make the important link between the economy and the environment when it comes to marine conservation. I am very concerned about the plight of coastal communities as fisheries are industrialized and fish populations decline. Much of the sustainable seafood movement is asking for sustainable options to meet consumer demand, yet unfortunately the benefits of this demand are rarely reaped by the fishermen who are fishing sustainably in the first place.
I'm committed to working to change this through policy change and a market shift to ocean-friendly seafood. My background of growing up in rural Nova Scotia, completing a PhD. in marine biology and having worked on national and international marine policy over the past several years enables me to see the benefits that are possible from an engaged consumer and retail base, particularly when it comes to making real change on the water.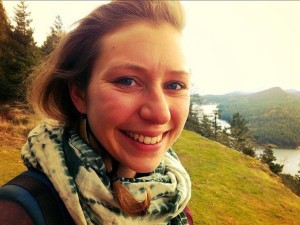 Jenna Stoner (Living Oceans Society)
I completed a B.Sc. in Biology and Ocean Sciences at the University of Victoria and a Master of Marine Management at Dalhousie University. Going from coast to coast gave me a whole new perspective on the diversity of coastal communities and how regionally unique our relationships to the ocean and seafood are. Amongst my time at school I have worked on seafood sustainability issues in a variety of capacities from academics, research and consulting, which has allowed me to forge relationships with diverse stakeholders throughout the seafood industry. I continue to be impassioned by my work in the field of seafood sustainability because of the complexity of the issues and the diversity of potential solutions.
I truly believe that the work that we do at SeaChoice makes a difference and I am delighted to be part of this dedicated team. By engaging with consumers, retailers, buyers, processors and fishermen, we provide an opportunity for everyone to make that connection between how their day-to-day decisions impact the ocean. Having an aware and educated seafood supply chain is a fundamental part to ensuring the sustainability of our seafood systems and marine and freshwater ecosystems.
Without a doubt, my favourite "Best Choice" seafood is farmed mussels and clams. As filter feeders they obtain all of their nutrients by filtering out the plankton from the surrounding water which means farmers do not need to provide commercial feeds. This greatly reduces the amount of (industrial and ecological) energy needed to farm them. They are also very nutritious (high source of protein, calcium and iron) and delicious!