Steering Committee
The SeaChoice Steering Committee members are:
Nicola Hill (Canadian Parks and Wilderness Society)
Nicola brings more than 14 years of experience as a leader in the non-profit sector, which includes working with the Canadian Breast Cancer Foundation in both staff and volunteer capacities prior to joining CPAWS. Her expertise centres on campaign and program management, with a focus on outreach, fundraising, education, public relations and volunteer management. Nicola spent over a decade working in B.C. politics as a result of her interest in public engagement and policy issues. She holds a BA in political science from the University of British Columbia, and is committed to lifelong learning as demonstrated by her subsequent studies in non-profit management, human resources, organizational behavior and fundraising management.
Nicola has been an advocate for environmental and justice issues since her youth, and has served on numerous boards and committees. She currently volunteers on the Boards of Directors of the Vancouver International Fringe Festival and Little Women for Little Women in Afghanistan. Nicola has a passion for helping non-profit organizations at both the local and international levels develop skills to expand organizational capacity and increase public support of their cause. She has a deep appreciation for B.C.'s amazing wilderness and oceans from growing up in our gorgeous province.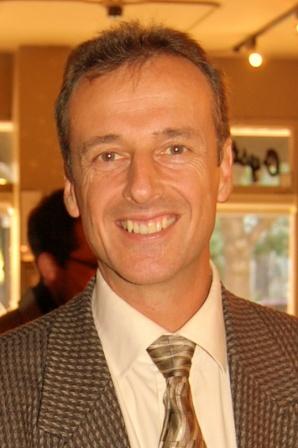 Bill Wareham (David Suzuki Foundation)
My interest in fish began at a young age. I began fishing at our family cottage in Manitoba at the age of three. Since then I have developed a never ending curiosity about fish and acquired a bachelors degree in zoology from the University of Manitoba. I also acquired an MBA from the University of Manitoba and have used my education and experience in the non profit sector to help realize conservation of fish so that the next generations can enjoy the fish well into the future. I have worked for many environmental organizations and currently work as the marine conservation specialist for the David Suzuki Foundation. A large part of my work is dedicated to SeaChoice and the promotion of sustainable seafood in the Canadian marketplace.
I enjoy many different kinds of sustainable seafood, but my all time favourite is BC spot prawns fresh out of the trap and sautéed in butter and garlic. Simple and delicious!
I am proud of the work that I do with our SeaChoice partners. By making people more aware of the long term value of ensuring that our fisheries and aquaculture practices are sustainable and by working with retailers to find sustainable sources of seafood I am confident that we are going to improve the health of our oceans. When people become aware of the sustainable options and take the initiative to avoid unsustainable ones, we're sending a powerful message to producers to do the right thing. It's exciting to see people getting on board this great initiative.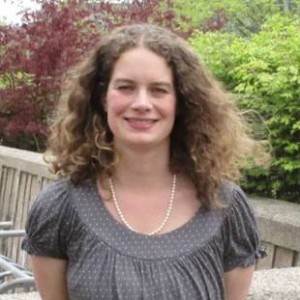 Susanna Fuller(Ecology Action Centre)
Growing up in Cape Breton and spending a lot of time on the water and in the ocean has made me appreciate the pure luxury of being able to eat food that is produced from the natural ecosystem. I have to say that a fresh oyster, plucked from the sediments of the Bras D'or Lakes, cannot be beat for taste and experience.
Engaging in SeaChoice has enabled me to make the important link between the economy and the environment when it comes to marine conservation. I am very concerned about the plight of coastal communities as fisheries are industrialized and fish populations decline. Much of the sustainable seafood movement is asking for sustainable options to meet consumer demand, yet unfortunately the benefits of this demand are rarely reaped by the fishermen who are fishing sustainably in the first place.
I'm committed to working to change this through policy change and a market shift to ocean-friendly seafood. My background of growing up in rural Nova Scotia, completing a PhD. in marine biology and having worked on national and international marine policy over the past several years enables me to see the benefits that are possible from an engaged consumer and retail base, particularly when it comes to making real change on the water.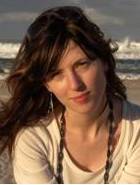 Kelly Roebuck (Living Oceans Society)
I grew up in on the East Coast of Australia, where the majority of Australians are not only blessed to have the ocean as their ecological backyard, but as a large part of our economy, culture and national identity.
Now living in Vancouver Canada, I still find myself connected to the one marine ecosystem that both countries share – the Pacific Ocean.
Obtaining a Bachelors degree in Applied Science, Protected Area Management from the University of Queensland allowed me to acquire not only an education in science, but how to apply business principles, government relations and stakeholder engagement to a conservation context. Working on sustainable seafood in Canada for the last 5 years has given me the opportunity to work with businesses from large retailers, foodservice operators, restaurants, suppliers and distributors, fishermen to producers – essentially the full supply chain!
I am proud to be a Steering Committee member for SeaChoice on behalf of Living Oceans Society and a working team member of the SeaChoice business team.
My favourite "Best Choice" seafood would have to be the 'unsung hero' of tunas – troll-caught BC albacore tuna. Not only is it a sustainably-caught local fish (unlike the usual tuna suspects from other parts of the world – think high amounts of bycatch, overfishing and illegal fishing), but the flavour of BC albacore is like melting butter in one's mouth. Just ask any Vancouver chef in the know!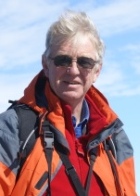 Colin Campbell(Sierra Club BC)
Growing up in Australia, I was led to the study of Zoology and later Palaeontology by a youth spent bushwalking and spearfishing.   Palaeontologists have a great passion for the processes that shaped the living world, and quickly see the similarity of the present moment to past episodes of biological change accompanied by extinction.   It is no great step to realize conservation is our best option for maintaining a healthy ecology, and the oceans are no exception.
I love shellfish, and also sardines for their unique flavours and textures, and as a matter of principle, eating further down the food chain.  But my most frequent selection shifted not long ago when a DNA study of fish in a New York market revealed an outrageous proportion of substitution of one species for another – and I was impressed that Tilapia was being sold as tuna.  Not at the act of deception, but that it was a deception that worked!  I started to favour Tilapia.  Simple recipes can help it taste like a variety of fish.  Here then is my seafood strategy; a freshwater, vegetarian farmed fish doing no harm to the oceans and pleasing to the palate.  We could go a long way toward healthy oceans by shifting our fish consumption toward specialized Tilapia varieties.
The SeaChoice program raises attention to options like this, and is successfully directing the line of supply of seafood along more sustainable pathways.  We rely on the ocean for much more than fish, and we need a very rapid change in attitude toward our treatment of it.  SeaChoice is a key player in this shift of perception, and I am very pleased to play a small role in that critical work.