Staff
SeaChoice team member profiles
Across Canada many individuals, working within the various SeaChoice member organizations, directly contribute their time and talents to the development and success of the program. In addition, SeaChoice employs various individuals on a contract basis, and values the participation of dedicated volunteers.
Our full-time SeaChoice staff members are: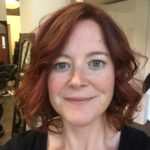 Sarah Foster – National Coordinator (info@SeaChoice.org; 604-732-4228 ext 1289)
I am a conservation scientist dedicated to finding pragmatic solutions for the many problems facing the oceans and the animals that call them home – solutions that work for both fish and the people that depend on them.
I have over fifteen years experience working with the international marine conservation organization Project Seahorse (www.projectseahorse.org) on issues related to sustainable fisheries and marine ecosystems, species at risk, and international wildlife trade policy. Since 2010, I have served as the Project's Program Manager while holding a faculty level position at The University of British Columbia's Institute for the Oceans and Fisheries. In this role I have focused on finding pragmatic solutions for the problems facing our oceans and the communities that depend on them for their livelihoods. My research and conservation work to date have spanned the areas of trade and non-selective fishing practices – with a particular focus in southeast Asia.
I am very excited to have joined the SeaChoice team as National Coordinator – not least because I will be able to contribute to ocean and fisheries conservation in my own, Canadian, backyard. My favourite of the SeaChoice "best choice" options is definitely BC spot prawns!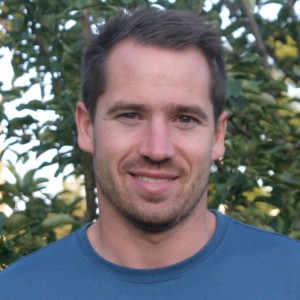 Kurtis Hayne – Market Analyst (marketanalyst@SeaChoice.org; 604-732-4228 ext 1291)

I completed a Masters degree in Marine Biology at the University of Alberta and the Bamfield Marine Sciences Centre and since have worked at several NGOs in conservation and education roles. Spending time in the Philippines made me realize the way we depend and interact with our oceans drastically affects how we value and in turn protect them. Returning to Canada I have tried to create interaction and connection between Canadians and our local waters in hopes of fostering an attitude of conservation.
Since then I have worked as a fishmonger at a local fish counter which carries only responsibly-sourced, local seafood and have been impassioned by the growing seafood sustainability movement championed by members throughout the entire supply chain – fishermen, suppliers, retailers and consumers. I am now very excited to work at Seachoice as the Sustainable Seafood Analyst, because it allows me to work with all of these players to create more sustainable seafood options for Canadians.
My favourite of the SeaChoice "best choice" options is either BC Albacore tuna or local farmed mussels. Both of them are delicious and together give a great example of how drastically different local species can be sustainably harvested through proper management.
SeaChoice Members: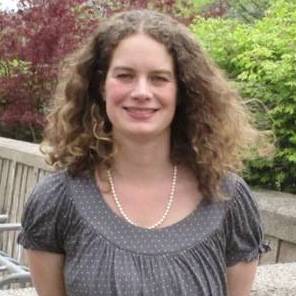 Susanna Fuller (Ecology Action Centre; SeaChoice Steering Committee)

Growing up in Cape Breton and spending a lot of time on the water and in the ocean has made me appreciate the pure luxury of being able to eat food that is produced from the natural ecosystem. I have to say that a fresh oyster, plucked from the sediments of the Bras D'or Lakes, cannot be beat for taste and experience.
Engaging in SeaChoice has enabled me to make the important link between the economy and the environment when it comes to marine conservation. I am very concerned about the plight of coastal communities as fisheries are industrialized and fish populations decline. Much of the sustainable seafood movement is asking for sustainable options to meet consumer demand, yet unfortunately the benefits of this demand are rarely reaped by the fishermen who are fishing sustainably in the first place.
I'm committed to working to change this through policy change and a market shift to ocean-friendly seafood. My background of growing up in rural Nova Scotia, completing a PhD. in marine biology and having worked on national and international marine policy over the past several years enables me to see the benefits that are possible from an engaged consumer and retail base, particularly when it comes to making real change on the water.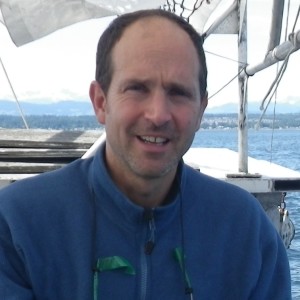 Scott Wallace (David Suzuki Foundation; SeaChoice Steering Committee)
As long as I can remember I have always loved the animals and ecosystems associated with water. It was my experience as a fisheries observer on a small gillnet fleet in the Bay of Fundy in the early 1990s that confirmed my suspicions that there was something terribly wrong with how we went about harvesting from the oceans. This lead to a doctoral degree and to the type of work I presently do.
My favourite green-listed seafood is the Pacific sardine. The fishery has little bycatch, conservative catch quotas, and from a budgetary point of view, is inexpensive. Other characteristics included being healthy for you and a low carbon footprint.
My work at SeaChoice as the science coordinator ensures that the appropriate science is being used in our assessments of various fisheries. By informing consumers and retail partners of sustainable seafood preferences we hope to put an end to unsustainable fishing practices.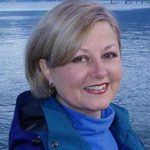 Karen Wristen (Living Oceans Society; SeaChoice Steering Committee)
Karen is Executive Director of Living Oceans Society, a non-profit ocean conservation organization founded in the small, northern fishing village of Sointula, B.C. She has worked in the environmental movement in British Columbia since 1994, when she joined Sierra Legal Defence Fund (now Ecojustice) to practice environmental law, specializing in fisheries and First Nations issues. She holds a Bachelor of Arts from the University of Toronto and a law degree from Osgoode Hall. In her role with Living Oceans, Karen strives to respect the needs and aspirations of coastal communities while working for solutions to ocean conservation issues.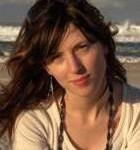 Kelly Roebuck (Living Oceans Society)
Kelly Roebuck is the Sustainable Seafood Campaigner for Living Oceans Society, focusing on sustainable seafood markets work and aquaculture issues. Obtaining a Bachelors degree in Applied Science, Protected Area Management from the University of Queensland allowed Kelly to acquire not only an education in science, but how to apply business principles, government relations and stakeholder engagement to a conservation context. Kelly has extensive experience working with businesses and the seafood industry on marine conservation issues. Being part of the Living Oceans team working on the Sustainable Seafood Campaign gives Kelly the opportunity to work with businesses within the seafood supply chain to support healthier oceans.
Colleen Turlo (Ecology Action Centre) 
Growing up in land-locked Toronto, ON, I suppose my love of the ocean, and desire for its conservation, can probably be traced back to my favourite movie as a child: Disney's "The Little Mermaid". The awe and mystery of the oceans has led me on many inspiring journeys, and continues to fuel my passion for ocean conservation and education.
With an undergraduate degree in Aquatic Resource Management and Political Science (St. FX), and a Master's degree in Marine Management (Dalhousie), I have had the opportunity to focus on many aspects of marine conservation, such as community-based fisheries management and the socio-economic impacts of marine spatial planning. After 5 years of teaching at the Korea Maritime and Ocean University in Busan, South Korea, as well as hosting a weekly marine affairs radio show, I returned to my hometown of Toronto in 2014 to work for Ocean Wise as the Eastern Canada Account Representative.
I am excited to now join the SeaChoice team as the Eastern Canada representative. I am looking forward to continuing on my quest to effect change on the water through promoting sustainable fisheries and educating Canadians on the importance of choosing sustainable seafood to help preserve our delicate ocean ecosystems.
Though I'm allergic to shellfish, a few of my favourite, sustainable sea foods are Rainbow Trout, Sockeye Salmon, and seaweed.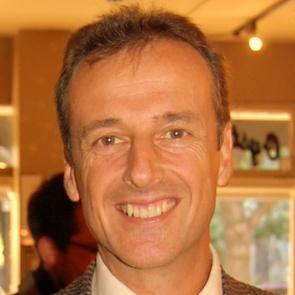 Bill Wareham (David Suzuki Foundation)
My interest in fish began at a young age. I began fishing at our family cottage in Manitoba at the age of three. Since then I have developed a never ending curiosity about fish and acquired a bachelors degree in zoology from the University of Manitoba. I also acquired an MBA from the University of Manitoba have used my education and experience in the non profit sector to help realize conservation of fish so that the next generations can enjoy the fish well into the future. I have worked for many environmental organizations and currently work as the marine conservation specialist for the David Suzuki Foundation. A large part of my work is dedicated to SeaChoice and the promotion of sustainable seafood in the Canadian marketplace.
I enjoy many different sustainable seafood, but my all time favourite is BC spot prawns fresh out of the trap and sautéed in butter and garlic. Simple and delicious!
I am proud of the work that I do with our SeaChoice partners. By making people more aware of the long term value of ensuring that our fisheries and aquaculture practices are sustainable and by working with retailers to find sustainable sources of seafood I am confident that we are going to improve the health of our oceans. When people become aware of the sustainable options and take the initiative to avoid unsustainable ones, we're sending a powerful message to producers to do the right thing. It's exciting to see people getting on board this great initiative.