A Festival of Trees
by Lana Brandt on November 28th, 2013
By Lana Gunnlaugson, National SeaChoice Manager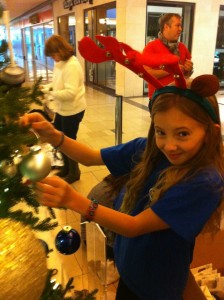 Last week, SeaChoice joined the Vancouver Aquarium's Ocean Wise program, YEW seafood + bar, and local school children to decorate a Christmas tree. But this was not just any Christmas tree – it was an ocean-themed Christmas tree for the 27th annual Festival of Trees.
Healthy oceans was chosen as the theme of our tree in hopes of building awareness for a National Sustainable Seafood Day in Canada. To be sustainable is to be maintained, and oru oceans need to be maintained for future generations. That's why our decorations were hand-crafted by an amazing group of elementary students in Vancouver. The children created hand-painted fish and oyster shells with their wishes for the future of the oceans. Their wishes were heart-warming, hopeful messages for cleaner oceans, healthy habitat and happy fish.
The lighting of the Festival of Trees took place last Wednesday evening at the Four Seasons Hotel Vancouver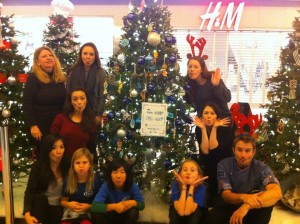 , where one of the patients from the Children's Hospital helped to light the tree. To support the Children's Hospital visit their website and to learn more about National Sustainable Seafood Day and to take action by signing our online petition visit the National Sustainable Seafood Day site.